We've been at the "pretty soon now" stage for feeding table food to Ruby for the past few weeks. After checking a garden book we realized that the tsugaru apples in our backyard were ripe in "late august". So, today was the day!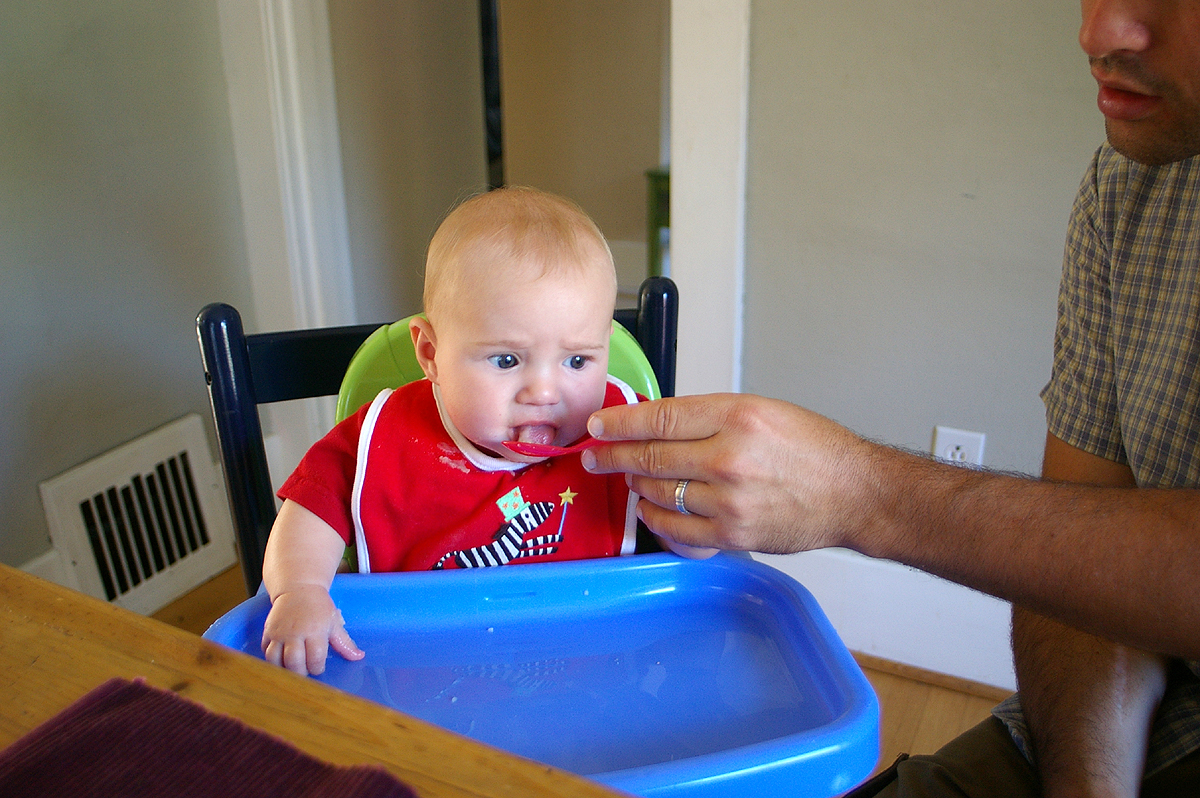 Ruby picked the apple and I diced, steamed, and mashed it. Kate squeezed in some breastmilk to thin it out a bit. We sat Ruby in her high chair and gave her a spoonful. She really seemed to enjoy it! It's actually hard to say since so much ended up elsewhere than her mouth, but she was definitely reaching for the spoon and wanting more. She probably ate a half-tablespoon or so before getting tired of it.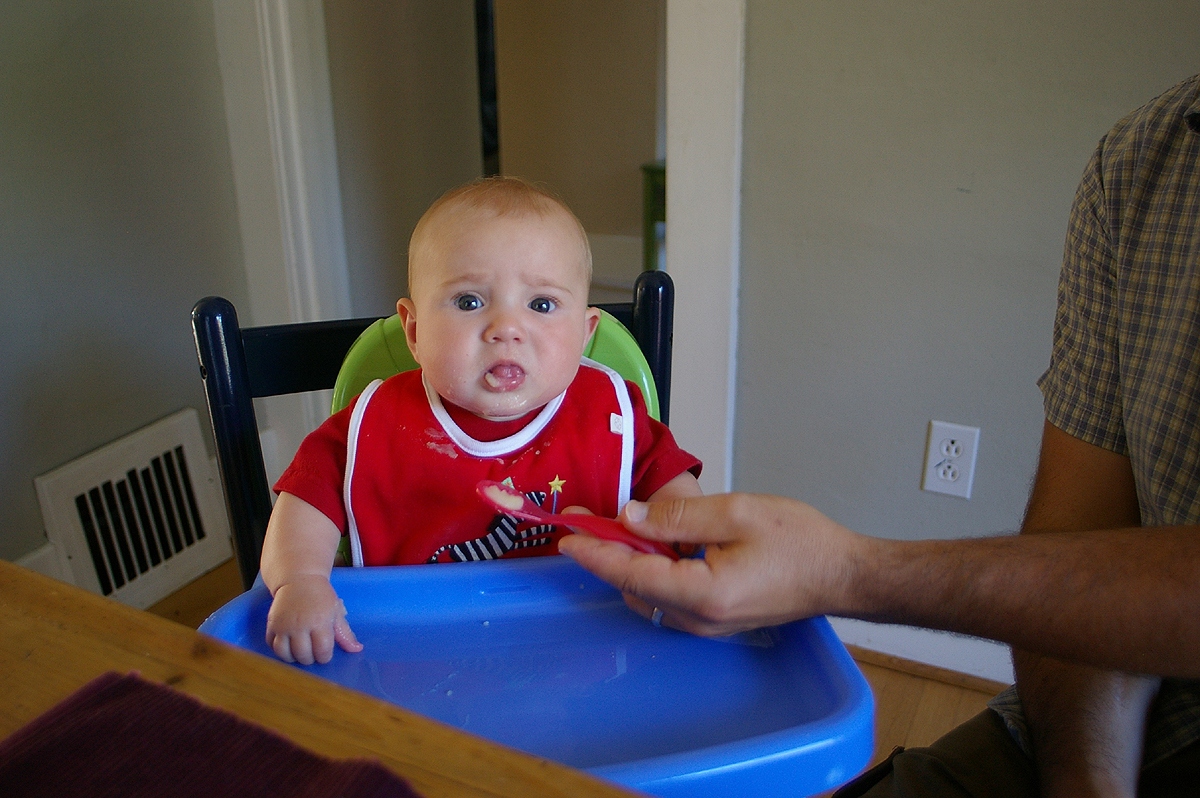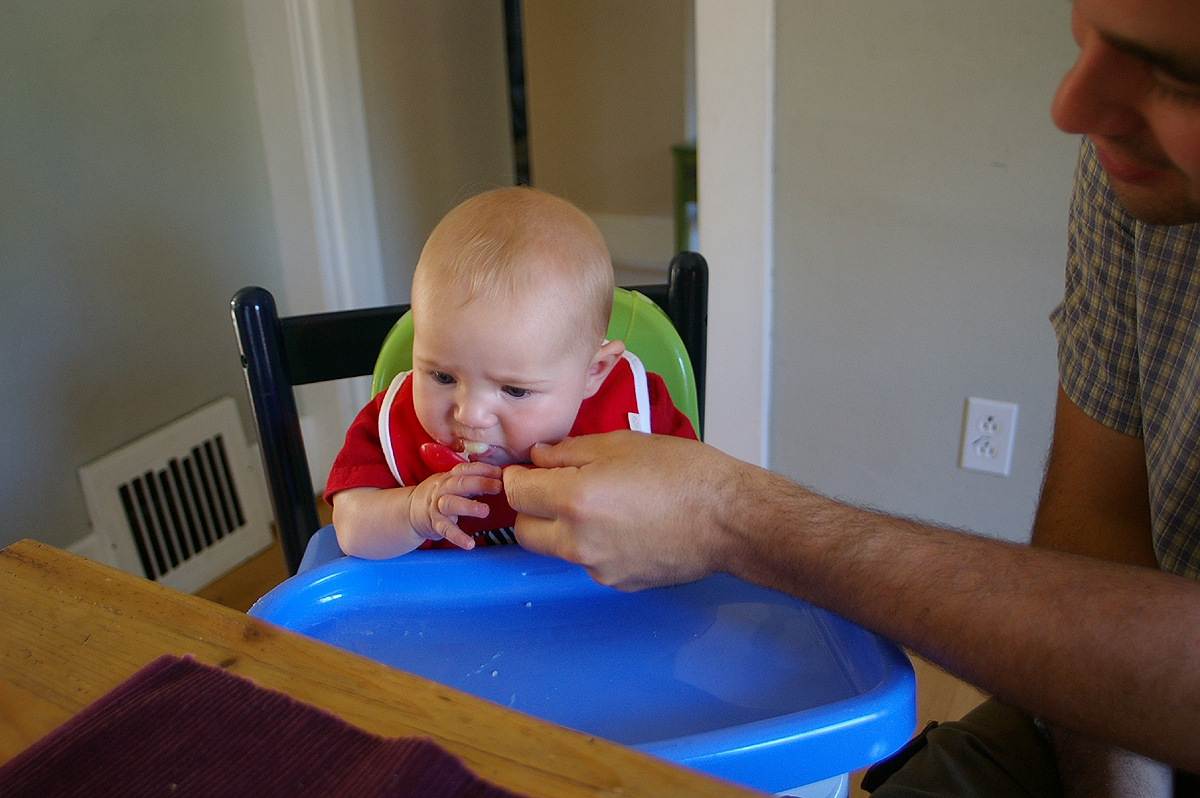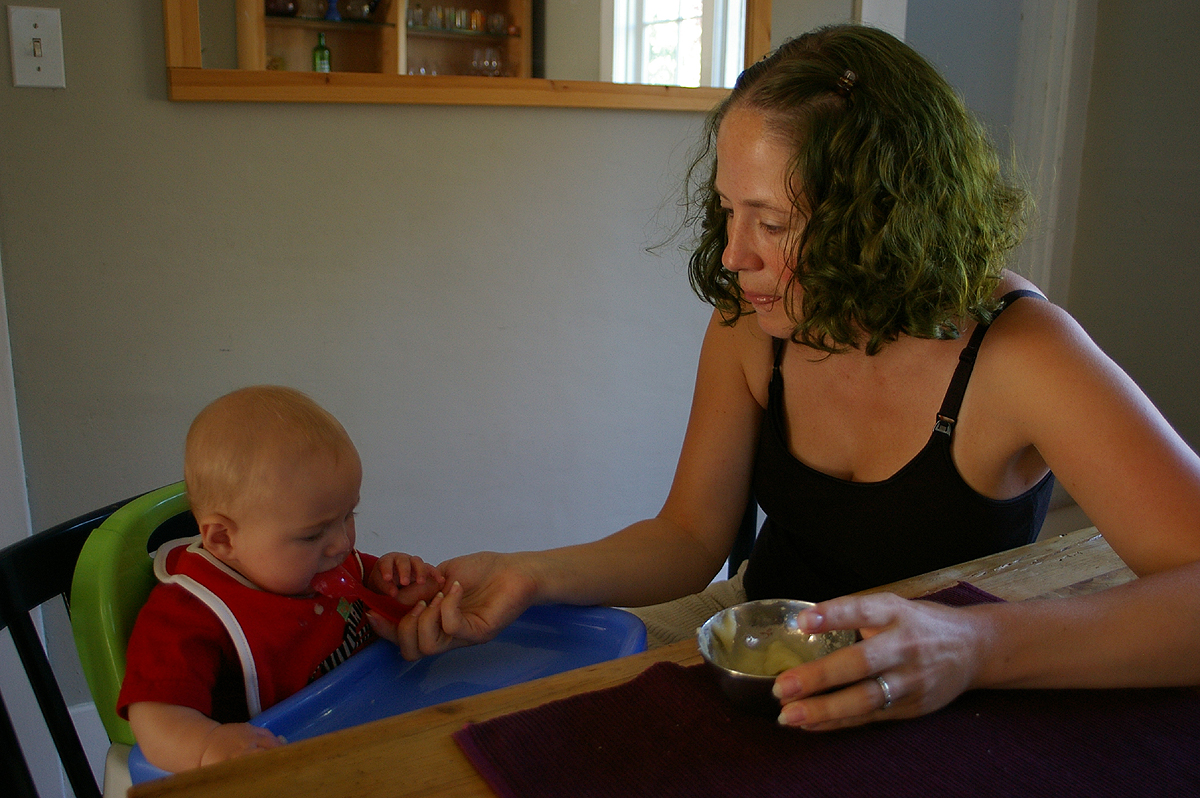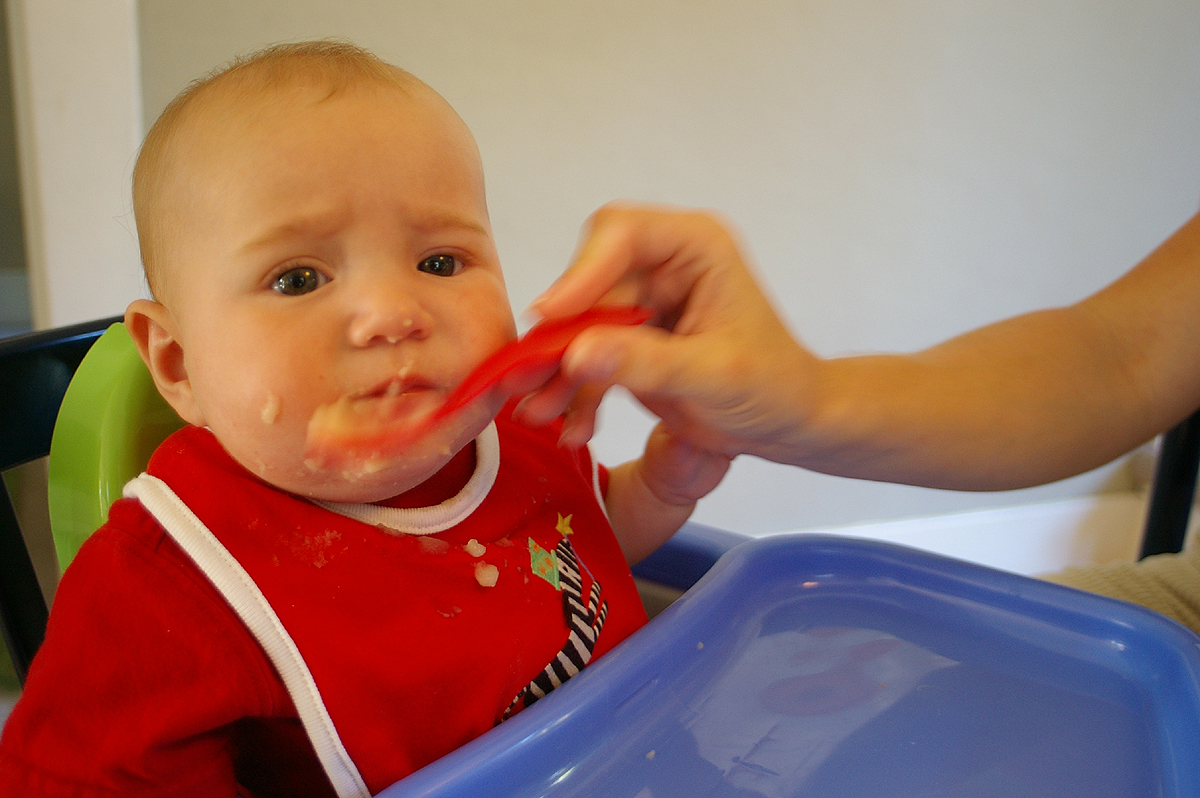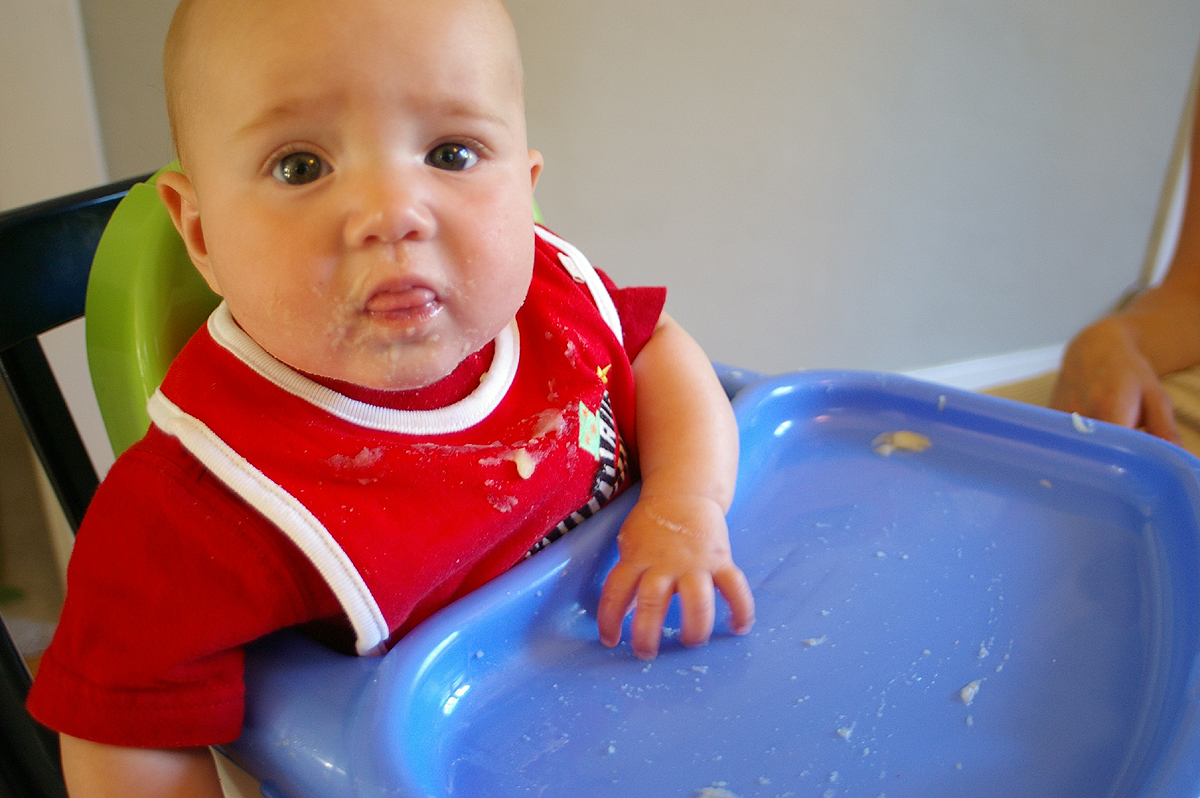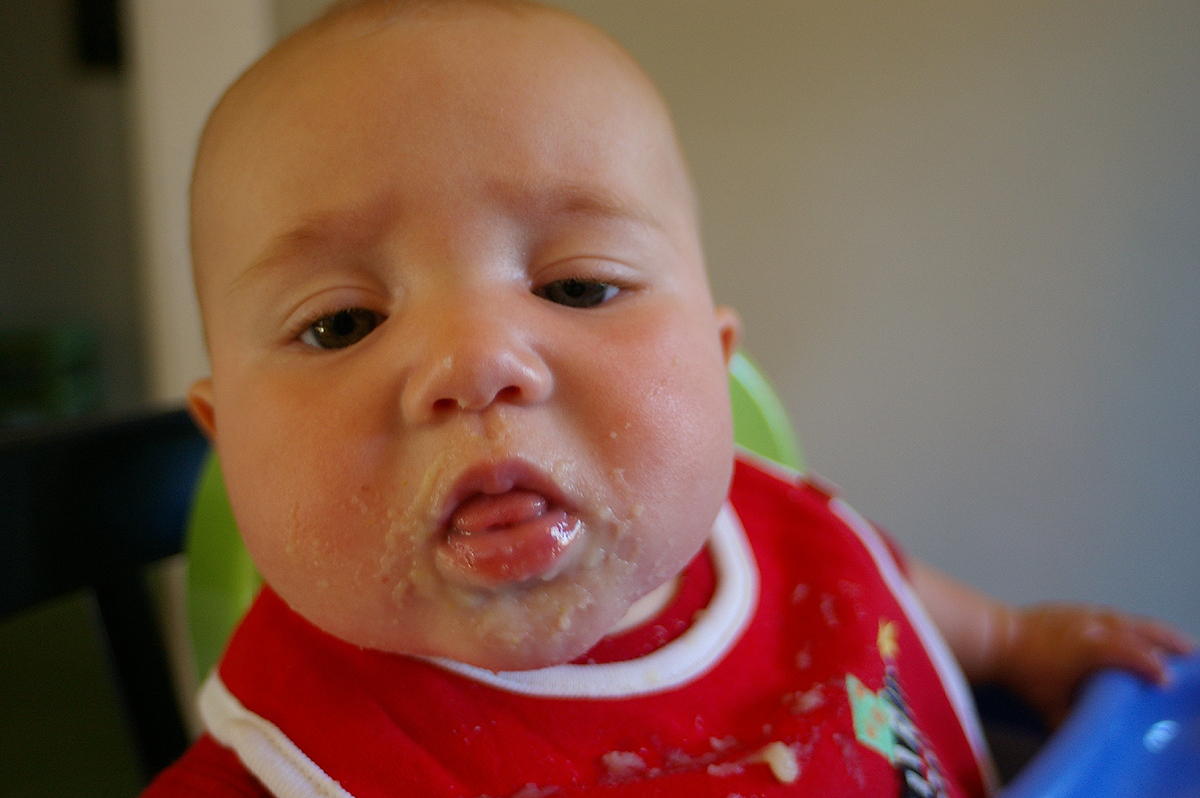 Kate Adds: Steve also experienced a first last night: his first time feeding a baby!